The Interlude: Uncharted Fortunes Mixtape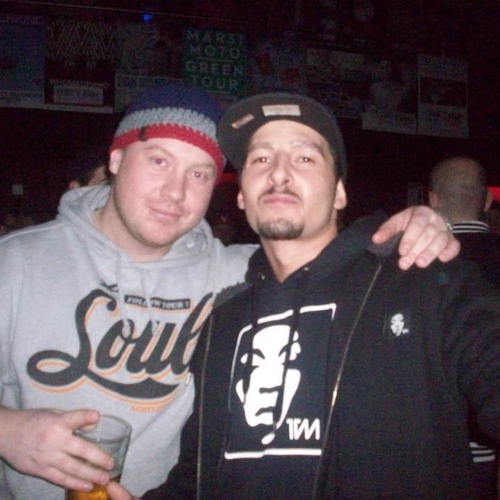 Tracklist : 1.Can I Rock? 2.Bring it On 3.Blood Flag 4.Trash Out 5.Do the Math 6.Pocket fulla Nickelz 7.Madnezz 8.Pain In Da Ass (short:P.I.D.A.) 9.Stay Focuzz 10.Bananaz 11.Reincarnation 20Twlve


Kalha's new solo featuring Dj Joon,Akel,Erks Orion,C.brain,Nek..
Kalhas music 2012
LCOB Greece/Misanthrope team
"This is a 5 song concept ep based on the advances of technology penetrating our privacy and well being. Its time to wake up and be aware of the on going use of tricknology"
D-strong & Wildelux are C.A.S.H (Certified Assassins Of Hardcore) Special Forces F/ Tragedy Khadafi & Chinch 33. This is the second single off the self titled ep "Certified Assassins of Hardcore" (C.AS.H.) Coming in 2013!
TruSoundWorks Entertainment presents the highly anticipated sophomore album by Mega Trife & Nonsense entitled Full Circle. The album was produced entirely by Nonsense and features guest emcees M.O.P., Termanology, Blu, Von Pea & Nature. The lead single; Anything You Heard About (feat. Termanology), made major waves for Trife & Non upon its release and his since been followed by a number of strong singles.
Boston area native (BROCKTON, MA to be specific), MC and songwriter Mega Trife has worked with respected hip-hop artists such as M.O.P., Termanology, Nature, Von Pea, Blu and more. The 2011 song 'Anything You Heard About' generated buzz for Trife and his producer Nonsense as the lead single for their sophomore album 'Full Circle.' This release follows their critically acclaimed but slept on debut 'Proof of Life.' Mega Trife & Nonsense are a pair who have taken a look backward in order to move forward. Their sound hearkens back to the hip-hop production of the early and mid-90s while still able to retain a fresh sound. The samples used in the production, allude to the days of Low End Theory, which was in itself a look back toward 1980's hip-hop. Following Trife's collaborative effort with Nonsense will be a solo album featuring production from the legendary Ski, Khrysis, Statik Selektah, as well as new and upcoming producers such as Rashid Hadee, King Midas of H.I.S.D., and Scotland producer Scifi Stu. Trife's work has already been featured on hiphopdx.com and kevinnottingham.com as well as numerous internet and college radio shows throughout the country.
Full Circle Album Available Here
Ground Up Productionz presents Germz "Keep it Movin Vol.2". An extraordinary line up of talented MCs hailing from Massachusetts to California, displaying a variety of skills over the versatile production of Germz. Guests appearances include Blame One, Big Left, E The Real, Larry Cheeba, Ceekay Jones, Baige O'Bannon, DJ Manipulator and many more.
Guerrilla Republik Australia
PRESENTS UNITED FRONT VOLUME 3 AVAILABLE FOR FREE DOWNLOAD NOW FT IMMORTAL TECHNIQUE, TALIB KWELI,
Akir Plan
, THE NEXT,
MrForge Guerrilla Republik
,
Xidus Pain
, GINSU, ETERNAL,
Welfare Poets
TheLegendary Mic
, LET
HAL INJECTION, DEZERT EEZ, Mookdatruth,
STRAY MASONS, JIMBLAH,
Guerrilla X Rebel-Music
, K-OTIC 1, Jehuniko, C RAE, IRREFUTABLE, K, RUSH ONE, DANNY CHE AND MORE