BP Presents THE SPILL, the debut instrumental release/FREE digital download from the producer who has constructed critically acclaimed backdrops for artists like
William Cooper
, Killarmy's, 9th Prince, Shyheim, Timbo King, Nature, RZA, and
Kool G Rap to name a few.
With the BP oil spill headlining every news channel and being one of the biggest environmental disasters our world has ever seen, BP the producer, felt it was the perfect time to release a spill of his own.
BP's THE SPILL is a gut busting buffet of 14 instrumentals from William Cooper of Black Market Militia's UMA nominated "Beware of the Pale Horse", 9th Prince of Killarmy's "Revenge of the 9th Prince", and Shyheim's "Disrespectfully Speaking". All in all, THE SPILL is a hip-hop treat that is geared towards beat junkies and MCs. This FREE digital download will have you hooked and itching for the next installment of BP's instrumental series. Enjoy And Please Watch The Video After The Jump!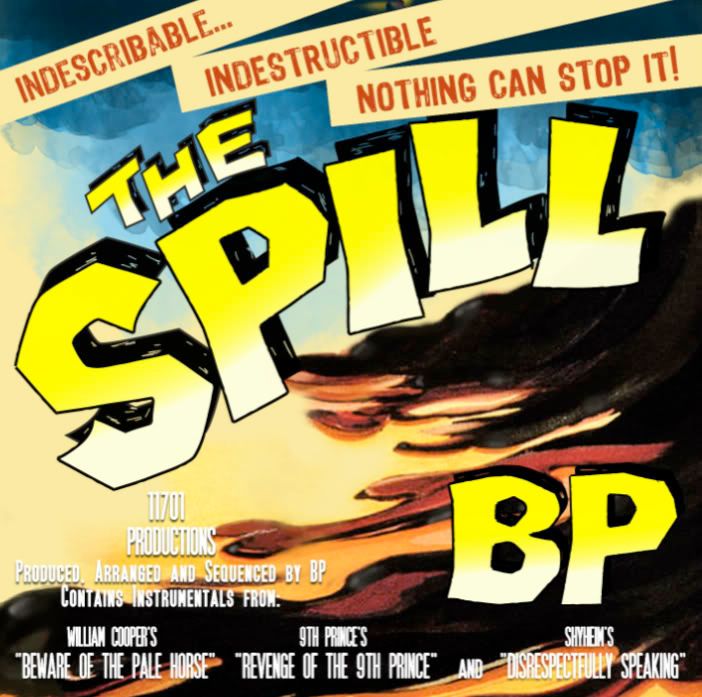 Z-Share
RapidShare
Megaupload
Behind the Scenes Mastering THE SPILL: